Tokenization: a Gateway for Digital Inclusion in Latam
Tokenization has been a key driver of digital payments in emerging markets, like Latin America. The COVID-19 pandemic has ushered in marked changes in the payment landscape in the region, as consumers are solidly shifting from cash and check-based transactions to mobile wallets, contactless payments, and remote commerce. The region's banked population grew by 24 percent in 2020 and a whopping 40 million new users entered the financial system to receive COVID related subsidies and government aid. Retail e-commerce grew by 21 percent, while 17 LATAM markets saw contactless face-to-face transactions exceed double-digit penetration in the past year.
Several consumer studies by Visa and Mastercard further show the change in consumer habits is likely to remain, even after the pandemic's restrictions are lifted. The stage is set for Latin America to finally retire the reign of cash and charge into the world of digital.
Security remains a barrier
However, these changes in consumer behavior have been greeted by challenges for the region's diverse payment ecosystems. In the past year, fraud incidence grew by 35 percent in both the US and LATAM markets. Payment gateways saw a rise of up to 10 times the amount of fraud attempts in 2020 compared to 2019. Higher fraud incidence adds an additional burden to financial institutions and merchants to meet rigorous PCI standards to ensure the safety and integrity of consumer information.
Pervasive insecurity also brings friction to the digital payment experience. According to Visa, at least 20 percent of transactions in the region must be manually revised. Twenty percent of card-not-present transactions are declined compared to just three percent in card-present transactions. Reduced acceptance rates mean consumers, especially new comers, are more likely to turn away from online purchases. Tokenization technology offers a cost-effective and elegant solution to these challenges, while enabling use cases to fit Latin America's changing consumer habits.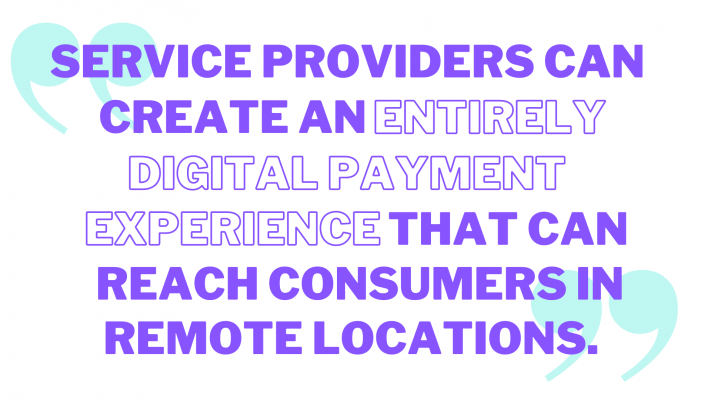 The tokenization solution
Simply put, tokenization is the replacement of consumer card credentials with a unique random code or token, to transact without exposing or compromising consumer information. If the process is intercepted or if any part of the payment chain is breached, no sensitive or usable card data is exposed, protecting the user, merchant, and financial institution.
The process reduces electronic payment fraud by an estimated 67 percent, according to VISA, and when a high percentage of a card inventory is tokenized, PCI scope can be reduced or entirely waived since no consumer data is being stored.
Tokenization security also increases the total volume of transaction acceptance by up to six percent, according to Visa transactional data, and reduces the hassle of manual revisions or chargebacks. For merchants, higher acceptance rates mean adding at least 200 basis points to their online conversions; out of every 100 transactions, two more get approved when tokenized.
Digital transformation for new use cases
For issuers, implementing tokenization does not require changing existing card credentials or issuing new ones. Token provisioning allows tokenized cardholders to register their cards on Super Apps, multiple devices, wearables, and popular payment services such as Apple Pay, Samsung Pay or Google Pay. It also allows merchants to store tokens and free cardholders from having to re enter their information for new purchases, significantly improving payment experiences.
Tokenization also allows consumers in Latin America to use their mobile phones for contactless payments, a key feature in a region where mobile technology has a 70 percent penetration rate. When paired with NFC (Near Frequency Communications), tokenization enables contactless payments with mobile devices directly on POS terminals. Service providers can combine this use case with other capabilities, such as instant issuance of virtual cards, to create an entirely digital payment experience that can reach consumers in remote locations.
Easy implementation
With extensive benefits in security and use case innovation, it is no surprise tokenization is quickly becoming an essential part of the digital payment ecosystem. The tokenization market is expected to grow to $6.8 Billion by 2027 worldwide.
In Latin America, however, adoption is expected to be slower. This should not be the case, given the ease and accessibility of tokenization. Its implementation is entirely API-based, which means issuers, acquirers or merchants do not need to change existing processing or banking infrastructure. Work with a technology partner that is certified by Visa or Mastercard and can implement use cases for the client that fit their business goals and target market segments. The ideal tech partner is also payment gateway and card brand agnostic, guaranteeing swift implementation for both issuers (I-TSP) and acquirers or merchants (TR-TSP).
As market opportunities continue to grow in Latin America, tokenization provides an essential layer of security for consumers and for the digital payment ecosystem. It is also the gateway for new use cases and enhanced payment experiences that will allow the ecosystem's multiple players to reach new, previously untapped market segments, powered by the region's widespread use of mobile technology. If widely adopted, it may just be one of the keys to consolidating digital and financial inclusion, ending the long reign of cash in Latin America.