Deliver a digital account opening experience that emphasizes speed, security and simplicity.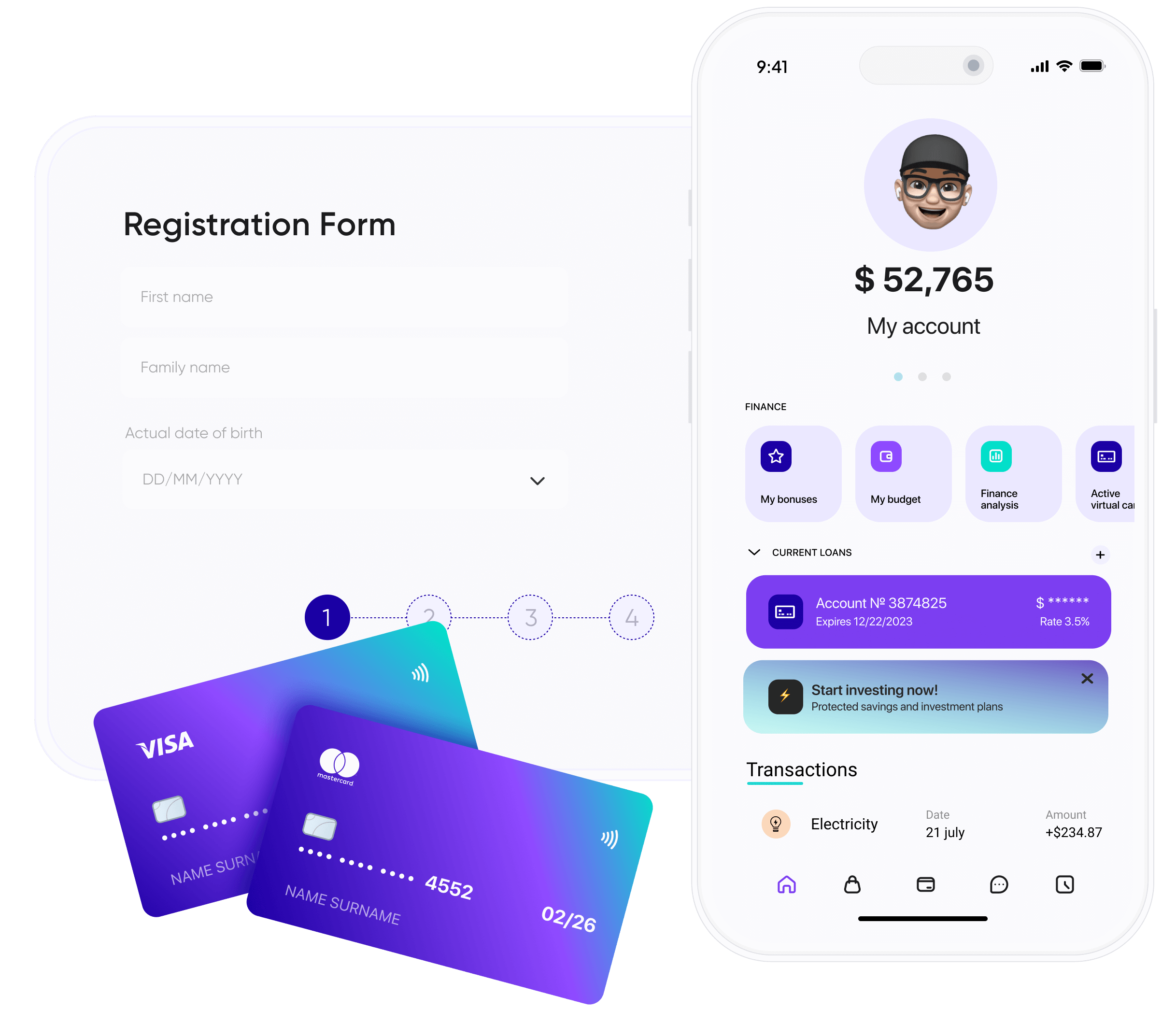 The NovoPayment Difference
End-to-end solutions offer everything you need to evolve the customer experience and exceed all expectations.
Streamline the sign-up process and convert customers
First impressions matter—make yours count with a dazzling, digital-first experience
Reduce redundancies, not regulatory compliance
NovoPayment sets you up with automated decision-making and compliance workflows, freeing your team to focus on customer and growth-centric activities.
Customize content fields and parameters to your needs
Is there a feature you don't see included here? That doesn't mean it's not available via NovoPayment. Our open API architecture is built for scale and offers endless possibilities. Just tell us what you need and we'll help you bring your vision to life.
Explore other complementary products
Banking Operations
Differentiate your brand with modern banking experiences that offer the customization and convenience your customers crave.
Core Banking Services
Fortify and future-proof your banking foundation with a flexible, digital core solution.