The 5 Best Things Fintech Conferences Can Offer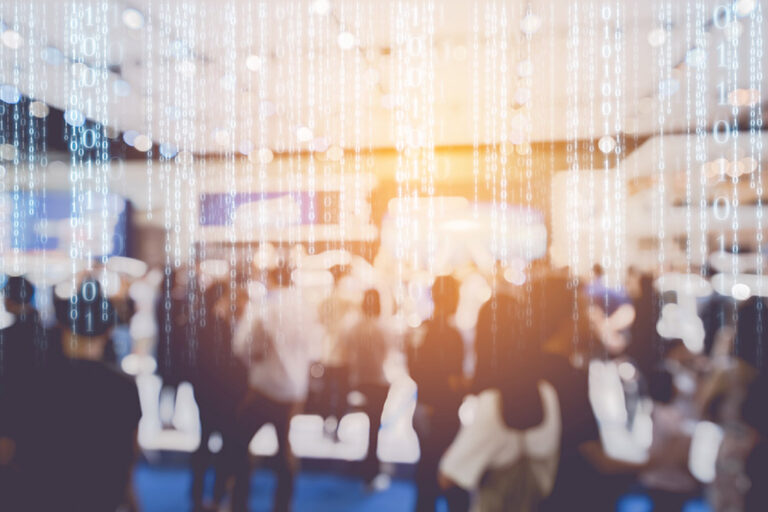 It's not about swag or free drinks – the opportunities that come out of fintech conferences can help both your company and the industry evolve in the best of ways. This definitely proved true at this year's NY Fintech Week, where every day delivered a wealth of new insights and possibilities. With more conferences on the horizon, I wanted to look back at highlights from the New York conference as we gear up to embrace similar opportunities in the weeks ahead.
Bypassing hype for key insights
Dramatic innovation is taking place right now that could impact the fintech market over the next two years, but without real conversations or case studies, we're vulnerable to investing in buzzwords over reality. At the conference, we got into specifics on what is disrupting the market and posed several questions that can lead us to where opportunities exist.
For instance, we considered how financial institutions will fare in this unprecedented macro environment, with inflation running at 40-year highs and the Federal Reserve looking to rapidly shrink its balance sheet. The answer may be different for each FI in the ecosystem, but each needs to take this into account when making sure consumers' needs are met.
Another trend grabbing attention at Fintech Week was the emergence of taxtech. The tax industry is seeing long-overdue changes in its already complex ecosystem and I'm excited to see how fintech solutions can improve and enhance the tax process. Without these conferences, startups may not know what's ahead for companies in different corners of the market, and thus miss out on opportunities to collaborate.
Illuminating perspectives from regulators
A clearer understanding of how regulators are both facilitating innovation and addressing security threats can help us stay nimble. Whether you think regulation is a net positive or stifling innovation, it's important for us to adapt quickly and avoid being bogged down by regulatory compliance. A clearer understanding of how regulators are both facilitating innovation and addressing problems can help us stay nimble. Fintech Week offered the chance to ask regulators what they're looking for, point-blank.
Adrienne Harris, superintendent of the New York State Department of Financial Services, answered a few of those questions on Demo Day. Since being sworn in in January, she has placed a focus on accessibility in the fintech space. Hearing her answer direct questions felt as though we were getting a sneak peek into what's in the pipeline for regulated institutions and what we'll need to do differently.
"Solving access issues is hard," she said. "There's lots of complex challenges. We think about the digital divide, digital literacy, making sure these innovations are affordable and transparent." Knowing that Harris' focus is access, it inspires us to dig deeper into the issue.  Before new regulation even heads our way, we can ask questions about financial inclusion and more, using our findings to cater to a larger consumer base.
Recognition from peers
NovoPayment opened the conference on Tuesday and our moderator, Empire Startups founder Jon Zanoff, gave us the space to announce our successful Series A funding on stage. Our not-so-humble brag was reinforced when he highlighted that it is one of the highest-ever funding rounds raised by a Latina founder. Since then, we've found evidence that our raise may have been the highest awarded to a female-founded fintech.
We announced it at the right time. So many people reached out to congratulate our team and we received positive feedback after different events throughout the week. It was especially meaningful to be recognized by our US peers, as we are still very new to this market. The fact that the news was so well received was confirmation that our hard work over the last few years is paying off.
A chance to forge successful partnerships
It's more than just networking. These conferences present unique opportunities to address the problems of finding — and then onboarding -– fintech partnerships. Conferences can serve as round 1 of the interview process when looking to partner with another institution because we're prompted to ask the same questions and compare answers. It gives us an opportunity to see differentiators and align with other businesses to scale impact.
As startups collect partnerships in a crowded market, the process of streamlining the onboard process becomes the next challenge. Roundtables and fireside chats offer insights to make this easier. Talking about these next steps can equip leaders with new practices for juggling multiple partnerships and collaborations.
Healthy competition
We always strive to learn from our competitors and, where possible, work with them, too; conferences are great venues for just that. At NY Fintech week, we were happy to see a collaborative spirit mixed with friendly competition.
That type of balance is important for both elevating the industry as a whole and helping us address emerging trends and challenges in a unified way: We can trade notes on protecting the consumer and adhering to new regulations. We can pick each others' brains and take what's relevant to our own needs at that time. And we can learn what other strategies other companies are deploying in the same market. When their initiatives are successful, they serve as examples to us…if not, well, there's nothing wrong with learning from another company's mistake.
The intel that comes from a conference is not something you can Google. Interacting with competitors, regulators, partners and peers equips us with information to adapt and scale. Thanks to NovoPayment's successful Series A round, our time at NY Fintech Week felt like a victory lap in many ways, but it was also a time to connect with others in the industry and think about what's next.